Alright, so I had to find a mattifying powder (my Aromaleigh one finally ran out :[ ) so I started hunting one night.
I decided to try EvilShades Matte Silk since I hadn't ordered from Andrea in a while, and saw a few eyeshadows I wanted to try out too! I got the blogger sampler pack and colors I had not tried out yet since she's released new collections.
Here's my haul :)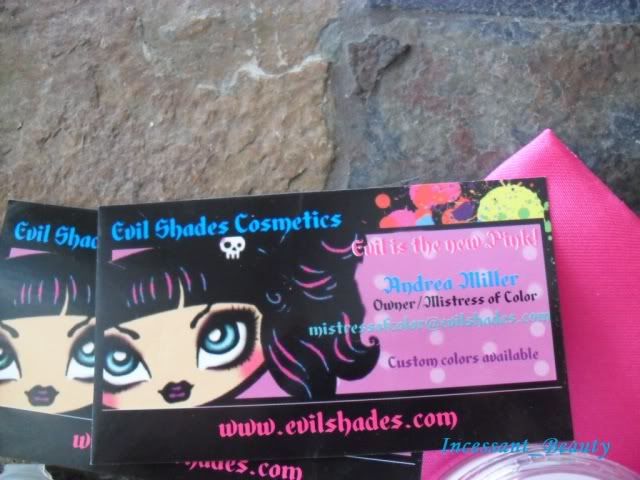 I think the new packaging for the samples is nice, although it can be a little messy if the product seeps into the little grooves. Plus I prefer baggies because of the ability to have a sample binder :) Other than that, I think they are adorable.
Here are the swatches!!
Since these are so time consuming editing pictures and putting their names on, I only did it to one picture =/
I swatched on bare skin, indelible primer, and Pixie Epoxy
In order from wrist to forearm is
Potion
Incantation
Atomic Blush
Backtalk Blush
Illusive
Nightshade
Heartless Queen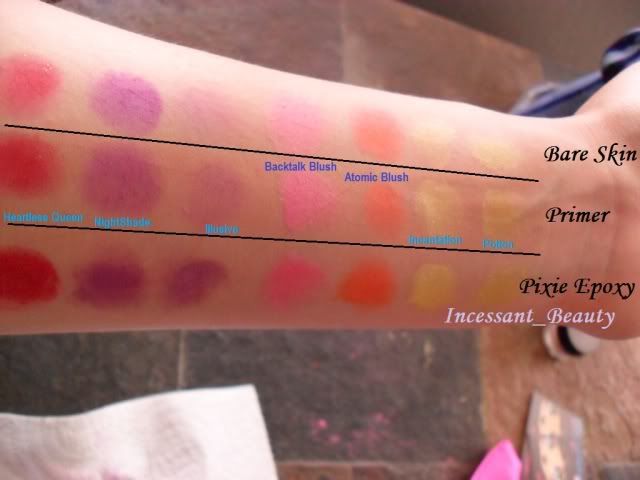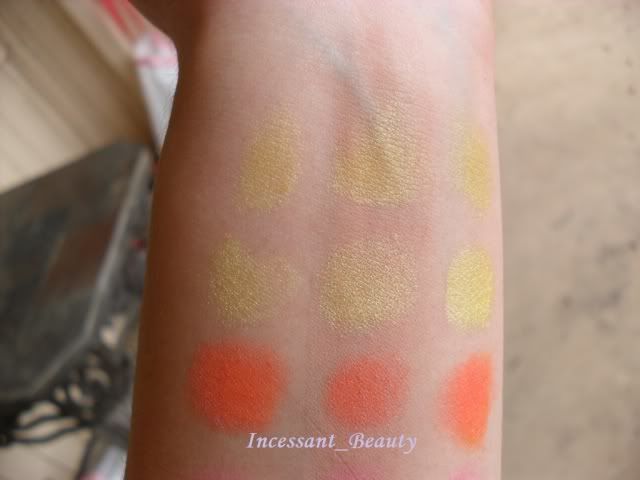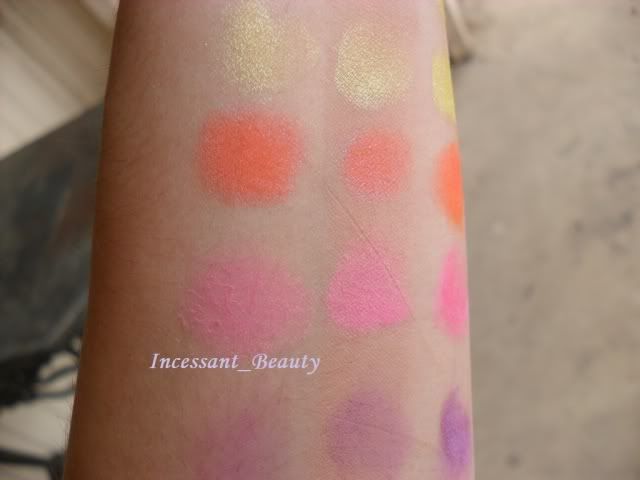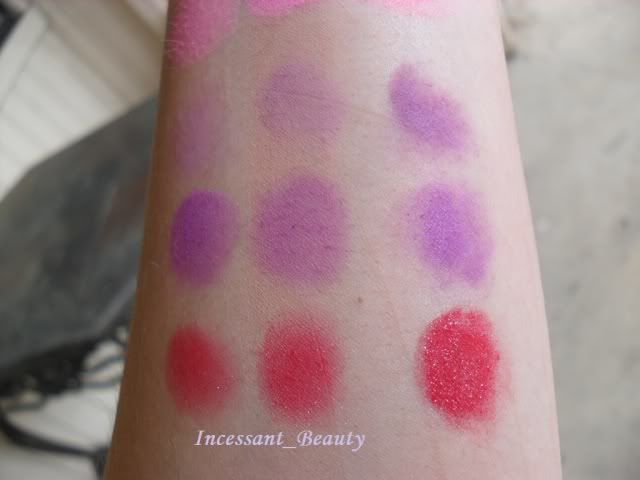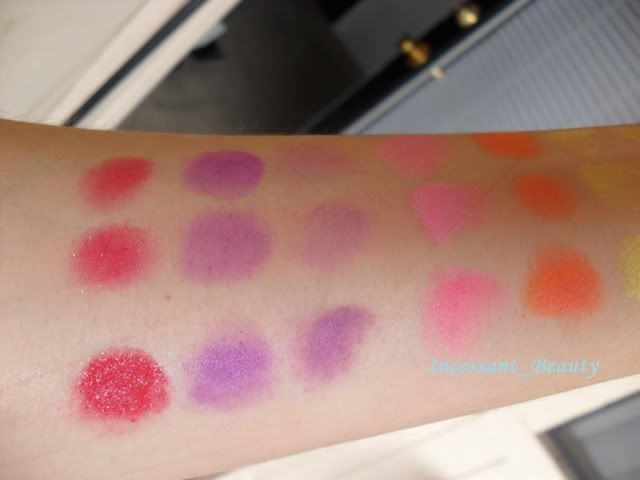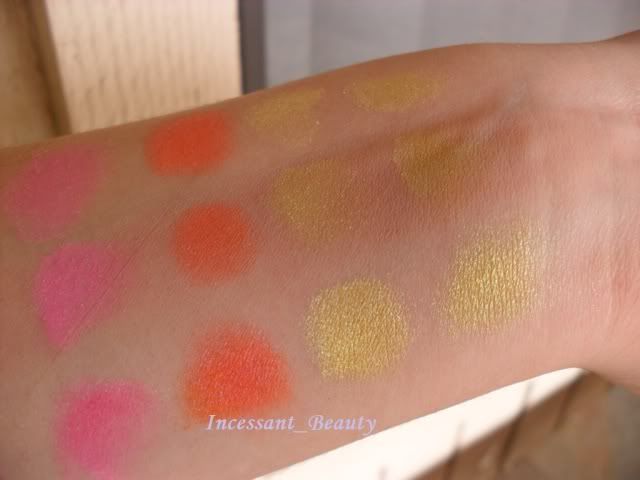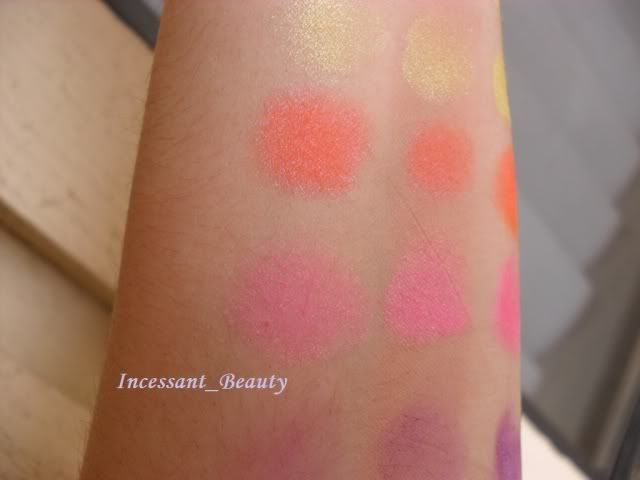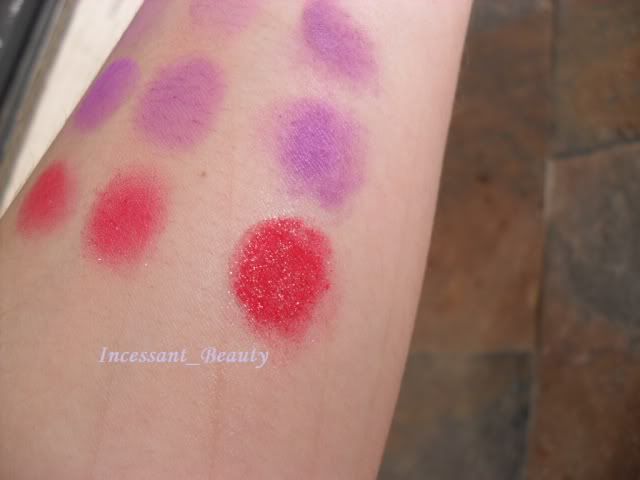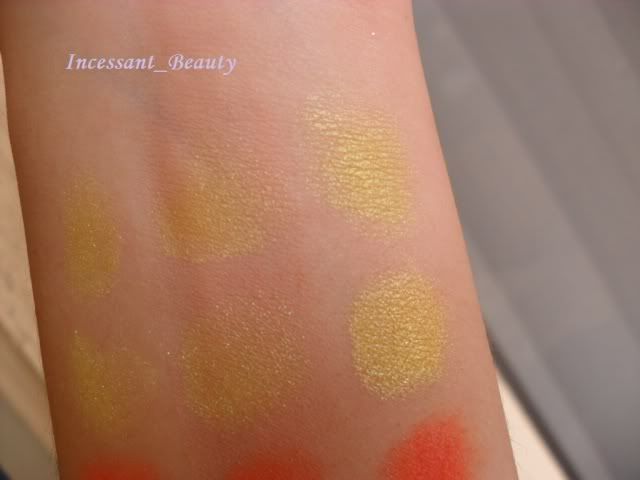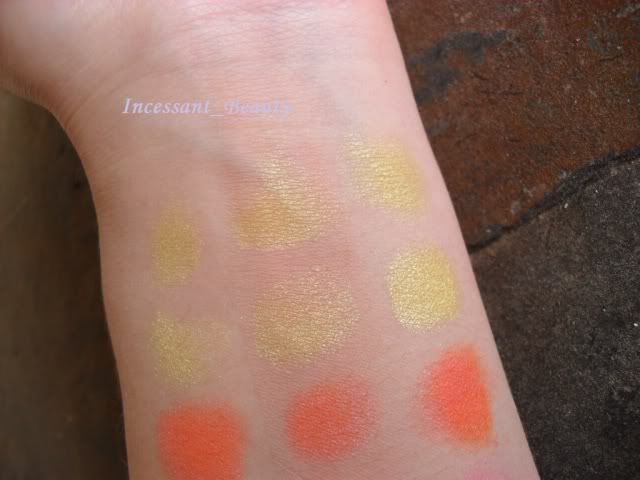 I swatched the blush before I realized it was blush or else those two would have been separate from the other eyeshadows.
I love the blush Atomic, it's hard to tell from the pictures but it has a slight fushia duochrome which makes it gorgeous as not just a blush but even highlight!
I LOVE Incantation. Potion and Incantation are pretty close, although I noticed Incantation seems to have slight blue sparkles, but as you can tell, they are pretty close in color.
I also like Heartless Queen, as that will replace my Aromaleigh Rocks! in HelterSkelter in due time.
Obviously Pixie Epoxy does not do well with mattes, so Illusive and Nightshade don't look to well. I am curious to try them out with just a creme primer though--usually purples are hard to use because they don't seem to stick on my eye, I'm guessing it's just the color itself because I had trouble with some purple Aromaleigh shadows back in the day.
ONTO THE LIPS
In the EvilShades sampler pack, I got to choose two lip colors, so I chose Fearless and Roue.
Fearless is a cute hot pink, leaning closer to magenta. It lasts pretty long too and does not dry my lips.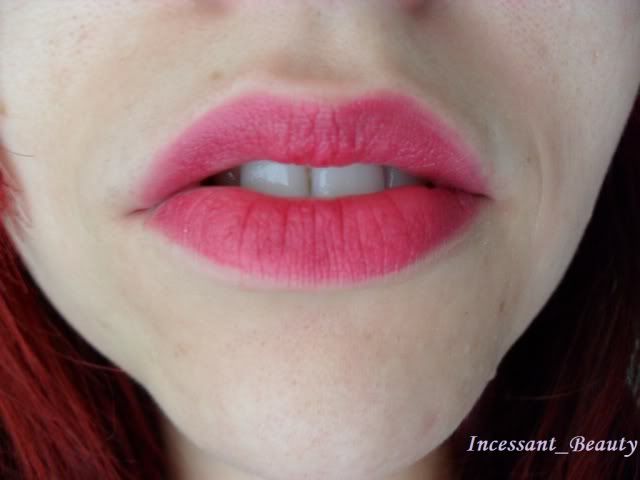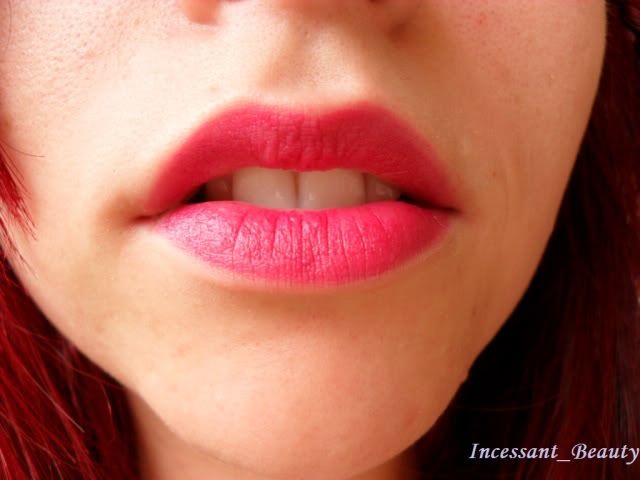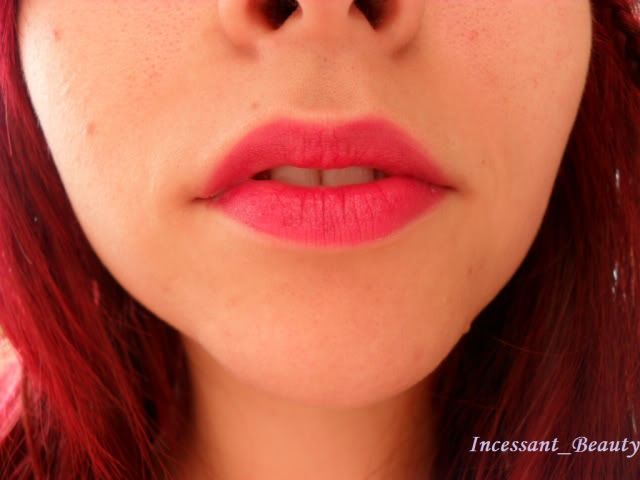 Roue is every vampires dream. Although my camera doesn't show it well, it is dark deep blood red with high shine.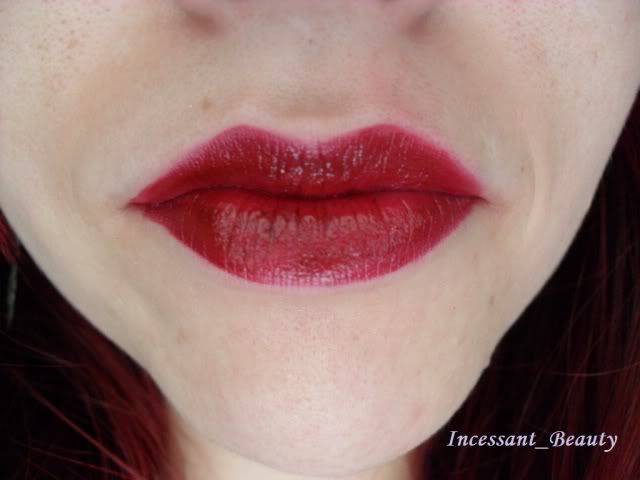 I left to run some errands and blotted it off to be more as a lip stain and it had pretty nice staying power. And it smells like
cherry =D
I did try the mattifying powder last night and it makes my face feel SO soft--it almost reminds me of the same texture as Meow Cosmetics' Equilibrium Balanceing Powder. It did mattify it, but made my face dry =/ I'll need to experiment because a little definitely goes a long way!
Anyway, enjoy! I have some not necessarily swatches, but makeup "looks" with BeautiControl eyeshadows to give you a look at their colors and vibrancy.