Today I decided to try out my sample of Fyrinnae's Dressed to Kill.
I LOVE THIS COLOR! its a shimmery olive green with golden and lime-y green sparks.
For today's look, I used:
Face:
Fyrinnae Silica Gel face primer for dry skin (It seems like I used so much less foundation using this!)
Aromaleigh Pure Cover Concealer
#3
under eyes and over a few pimples
Aromaleigh Glissade foundation in
2N
Cheeks:
Aromaleigh Divine Radiance in
Cherry Blossom
on apples of cheeks
Aromaleigh Pure Rouge in
Scarlet
in hollows of cheeks and blended with the cherry blossom
Willow
on brows
Eyes:
Indelible Creme Shadow in
Bare Necessities
as base all over eye to browbone
Fyrinnae's
Pixie Epoxy
on lid up to crease
Fyrinnae's
Dressed to Kill
all over lid to crease (PATTED ON!)
EvilShades eyeshadow in
Devil's Bonfire
in crease and vee
Aromaleigh Rocks! eyeshadow in
Estranged
above crease for a glowy green (my favorite green/color of ALL TIME)
Aromaleigh limited edition shadow in
Butterscotch
on browbone and blended into Estranged
Indelible gel liner in
Black Out
on upper lashline and a little bit on the lower lashline
Avon Astonishing Lengths Mascara in black on upper lashes
Lips:
Indelible Lip liner in
Heather
to line lips
Fyrinnae's Lip Lustre in
Trickster
(I love the mint taste!)
These were taken this morning at about 11AM: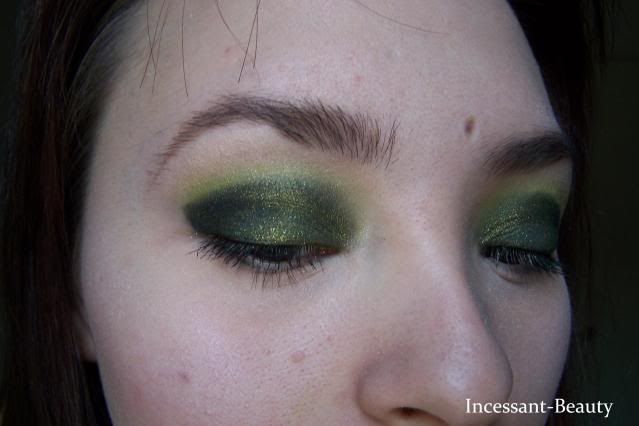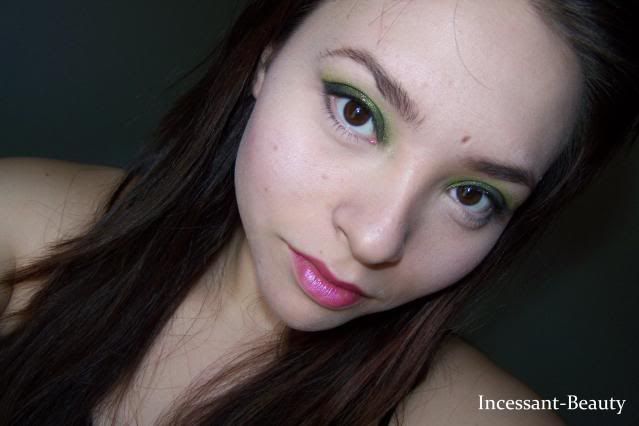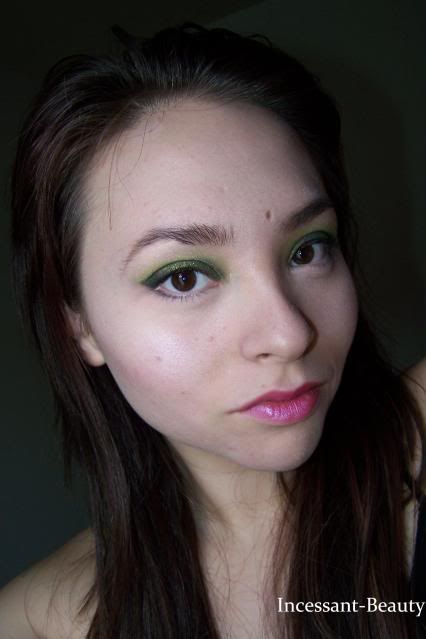 These were taken about 15 minutes ago (8:10-8:15PM):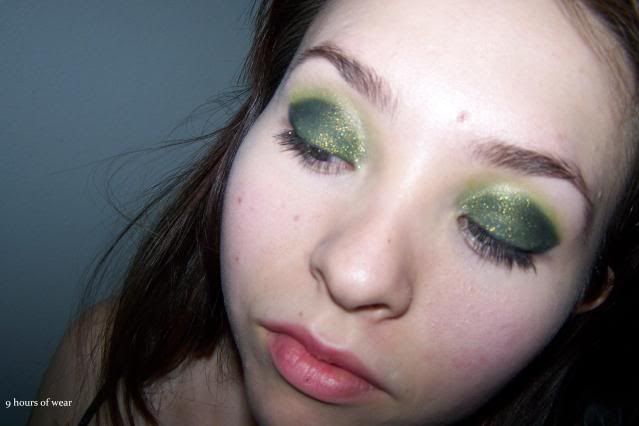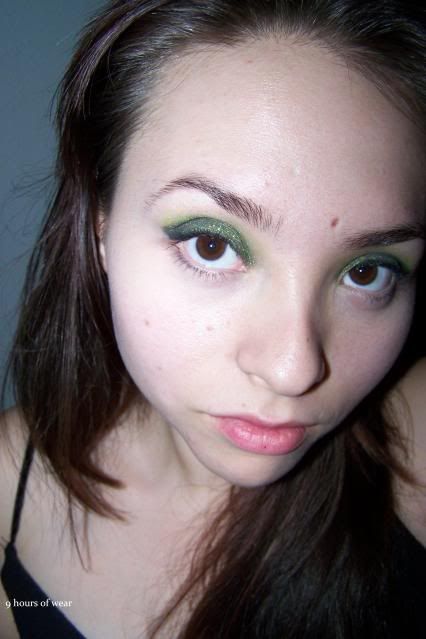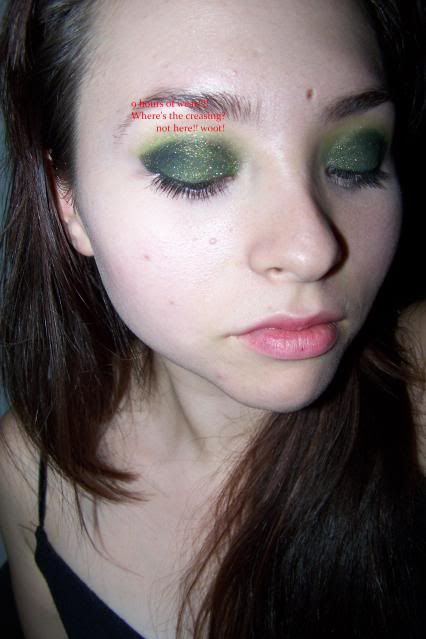 OVER 9 HOURS OF WEAR AND NO CREASING!!!
(these might look like fake pics since I'm wearing the same night dress >.< but you can tell I'm a bit shiny in these pics since I've taken a shower and my foundation and lippie has washed off!)